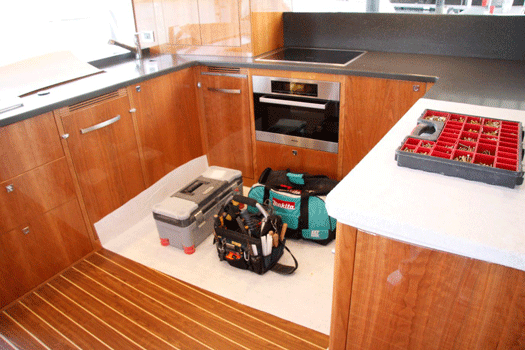 Call your local branch to enquire about this product:
About TecDura Stickymat
Ockwells and TecDura specialises in innovative site protection systems. One of the primary products in the TecDura range is a revolutionary temporary protection in heavy duty and medium duty coverings which can be used to protect a multitude of finished surfaces from damage and spills in marine construction and refurbishment.
Products Overview
Self-adheres to surface, protecting it from dirt and debris
Safer work site – non-slip and seamless covering
TecDura Stickymat will protect against damage from machinery, spills, scaffolding, etc. and allow the finished surface to be handed over in original condition
TecDura LD Stickymat is Certified Flame Retardant to LPS 1207: Issue 3 Cert. 1214a/03*
Multi-application product can be used on natural wooden floors, vinyl floors and sanitary-ware, among many other internal surfaces including teak decking
Fast and easy application
Finished surface clean
Peel up removal
Protection for up to 9 months interior
Covering Options
TecDura HD Stickymat
For marine environments involving extensive ship building and refurbishment activity
Superior water and spill resistance
Protection for up to 9 months exterior, 12 months interior
TecDura MD Stickymat
Building and refurbishment sites with low traffic and infrequent activity
Moderate resistance to water and spills
Protection for up to 9 months interior, not recommended for exterior use
*TecDura LD Stickymat
Interior site work with lower traffic levels and minimal use of machinery
Protection for up to 9 months interior
Ideal for transportation protection, carpets, teak decking, internal domestic use, counter tops, baths, cabinetry, doors and glass
Click here to view a video of TecDura Stickymat on site.
TecDura LD Stickymat Application
Attributes
Accreditations
*
Product Options
| | |
| --- | --- |
| Description | Sizes |
| TecDura HD Stickymat | 1040 mm x 40 m |
| TecDura MD Stickymat | 1040 mm x 50 m |
| *TecDura LD Stickymat | 1040 mm x 50 m |